Extremely Fast installation
The RoadPod® VM was designed to be the simplest and fastest traffic sensor to install on sealed roads. Simply apply a specialised adhesive pad to the road surface, heat and place theRoadPod VM on top.
This method allows installation to occur quickly, with little to no traffic management or cutting/grinding of the road surface and ensures longevity of each RoadPod® VM on the road.
Data Securely Transmitted to the Cloud
Each sensor captures time-stamped vehicle information independently, transmitting it to a central gateway that combines the information and securely sends the raw data to the Cloud.
100% Off-Grid. Solar Powered.
The RoadPod VM system operates independently of mains power. Each sensor is powered by a discreet, in-built solar panel and internal battery. Likewise, the central gateway runs off solar energy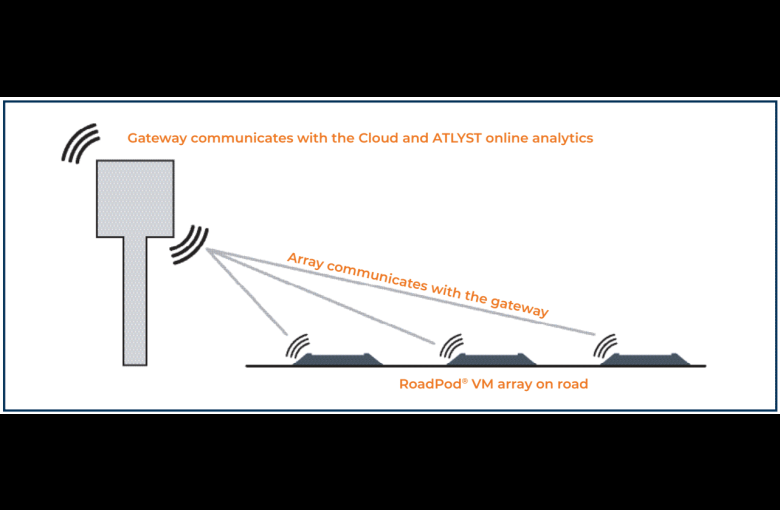 Want to know more? Get in touch with the MetroCount team today!
Got a great MetroCount story? Share it with us