"In recognition of National Road Safety Week (15th – 22nd May), I'd like to share a road safety project I have been working on with the Sunshine Coast Council.
The project utilises an innovative Intelligent Transport System at emerging crash locations where there are higher occurrences of rear-end collisions than any other crash type.
The aim of the project is to increase the separation gap between vehicles by providing drivers with real-time messaging through a vehicle-activated sign when vehicles are following too closely.
The analysis of crash data for the last 5 years at the emerging crash locations identified that the majority of crashes were due to vehicles following too closely and could have been avoided if the driver had left a safe gap."
Real-time digital signage
"The system uses MetroCount RoadPod VMs (vehicle magnetometers) to detect vehicle separation and transmits the message "TOO CLOSE, BACK OFF" to a Variable Message Sign downstream of the traffic flow, when vehicles are less than 1.5 seconds apart.
As the trial of this is ongoing, the data is yet to be fully analysed, however, preliminary analysis of the data is showing a positive change in driver behaviour. On-site observations at the 6 trial sites also reinforce the data, as motorists are appearing to slow down and increase their separation from the leading vehicle.
It's been a great pleasure to work with MetroCount in the delivery of this innovative Intelligent Transport System and look forward to sharing the findings once the in-depth data analysis has been complete."
More road safety projects needed
"Innovative road safety projects such as this, and the many other road safety projects Local and State Governments undertake, are a commitment to reducing traffic injuries and fatalities on our roads.
Every year, approximately 1,200 people are killed and another 44,000 are seriously injured on our roads. Traffic injury is the biggest killer for children under the age of 15, and the second biggest killer of Australians ages 15 to 24. These numbers are growing every year but are preventable if we all choose to drive so others survive."
RoadPod VM: so much potential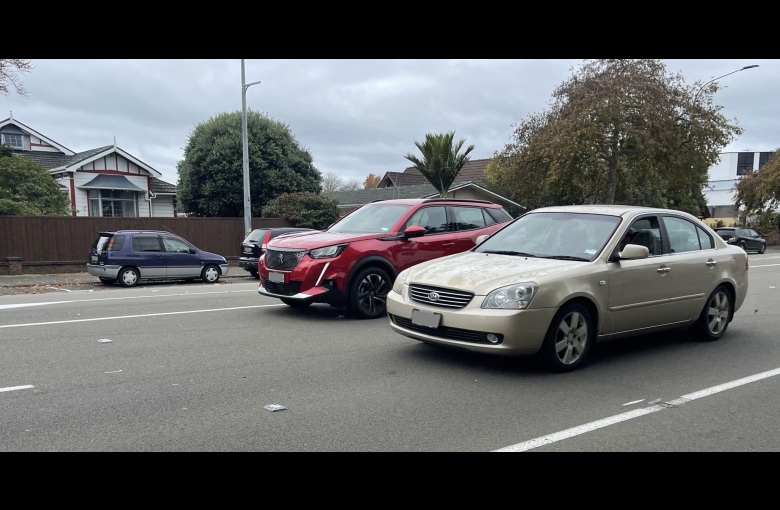 The system being used by Roading Logistics to provide data to New Zealand Transport Agency
The tiny, real-time sensors used in this project are cause for excitement around the world. The RoadPod VM system is being used in multiple countries to provide traffic volume, speed and length-based classification to a range of road authorities in real-time.
The system is also innovative as it can be installed in under 5 minutes without requiring any cutting, nailing or grinding of the road surface and minimal to no traffic management.
Watch the video below to see the ease of installation and understand more about how the system works.
Got a great MetroCount story? Share it with us